A Reason to Hope
A Small Moment
- "Small Moments of Courage Build Faith and Character."
Becoming LDS
Beehives to Laurels
Classic Mom's Corner
Connections
- Inspirations Thoughts posted Monday, Wednesday and Saturday
Day Of Praise
Eve Out of the Garden
- Thoughts on this life's journey in the telestial kingdom.
Faith in Every Moment
Gospel Simplicity
He Heals My Heart
- My weekly meditations as an adult convert on living the gospel and self-improvement. It's sprinkled with memories from my Midwestern school girl and New England hippie past.
LDS Printables
-
A website devoted to free LDS Printables!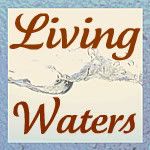 Living Waters by LeAnn
- Living Water To Fill Your Cup
MormonMama
- MormonMama is a fun faith-based community for LDS women that features a blog, LDS directory, giveaways and so much more.
Morsels Of Bread
- Morsels of bread to nourish the soul of the wandering traveler.
Much More of Him
My Dates With God
Our Secret Weapon
Particles of Faith
Quest for Happiness
-
An encouraging place to be uplifted, inspired, and edified. Join us to find happiness in fulfillment.
Small and Simple Blog - Daily Inspirational Thoughts
Spiritually Thinking
States of Mercies
The Life of Mormon Teen
- To let Mormon Teens know that they're not alone. And to show other teens that Mormons are the same as them.
The Things That Inspire
Writings of Isaiah